MOISAKA

TECHNOLOGY, DIGITAL AND DATA
We blend our technology and healthcare industry expertise to develop innovative solutions for increasing engagement, controlling costs, mitigating business risk, and deriving valuable insights.
We help healthcare organizations reinvent themselves by accelerating digital innovation, leveraging next-gen technologies and driving data uniformity across the ecosystem.
We believe in improving health ecosystem by leveraging the power of technology, digital and data solutions.
future ready
Big Data
Leverage big data to analyze the growing volume, velocity and variety of data for the greatest insights. With big data analytics, we can develop models for predicting future outcomes, enhance business intelligence and faster decision-making.
future ready
AI Engineering
An integrated offering for enterprises to scale and develop future-proof AI-powered transformations. Develop tools, systems, and processes to enable the application of artificial intelligence in real-world contexts.
Trending
Digital Transformation
To win in the digital era you need a bold ambition and flawless execution. We can help with both. Our multidisciplinary teams of experts work side-by-side with you to design, build, and scale truly transformative digital businesses.
Blockchain
We help companies harness the power of blockchain with real-world applications from the leaders in distributed ledger.
Analytics and Insights
Blending data and insights to make your data do more. Data analytics, modeling, and visualization, development, maintenance of large-scale products.
Trending
Automation
To streamline business operations and eliminate repetitive tasks. Includes inbound detection, decision automation and augmentation, and automated response.
Increased Customer Engagement
With the use of CRM, data and analytics tools a US based pharma company was able to improve customer engagement and retention by 10.2% in the 1st Quarter of an underperforming product.
Explore Landing
New
Analytics to Forecast Stroke Risk
A predictive analytics tool can accurately forecast patients' risk of ischemic stroke based on the severity of their metabolic syndrome. With the new risk-prediction tool, healthcare provider started identifying patients who are at higher risk, treat their risk factors and lower their risk of stroke.
Explore Landing
Exclusive
Disease Management Platform
We partnered with a global pharmaceutical company to launch a platform for patients with inflammatory bowel disease, providing live daily data to clinicians and medical researchers, and allowing for better treatment and drug development.
Explore Landing
Medical Info Management
We centralized all HCP enquiries for a US Biopharma company. Digital centralization helped our client to increase efficiency for managing volumes of HCP queries coming across regions and therapy areas. Ability to assign queries and CMS helped in quicker responses.
Explore Landing
Digital Transformation
We guided a biopharma company through a digital transformation journey of its marketing and operation activities. The transformation included realigning digital marketing roles, combining portfolios, and adding new-age solutions like chatbot.
Explore Landing
trending
Marketing Automation
We developed pharma marketing automation platform by creating automation events based on users' behavior, taking action based on selected conditions, Searching and segmenting tagged contacts to run targeted, automated email marketing campaigns and other parameters.
Explore Landing
We harness modern digital capabilities and data-driven analytics to enhance efficiency and value, improve process sequences, and transform end-user experiences.
Proven models and a data-driven approach to strategy, operations transformation, experience design, and technology implementations power our clients' success.
We have developed a Digital Enterprise Evolution Model (DEEM) to help clients understand the patterns of digital evolution, prioritize, and execute successfully to achieve stakeholder impact and improve customer engagement.
We help navigate our clients from where they are to where they aspire to be. We do it by enabling them with an data & AI-powered core that helps prioritize the execution of change. We also empower the business with agile digital at scale to deliver unprecedented levels of performance.
Improve customer experiences.
By standardizing processes, understanding user journey and eliminating unwanted nodes the outcomes are more efficient and effective.
Multi-dimensional data at scale.
Industry-leading data linking and curation. Solutions that enable enhanced user journey understanding.
Relax, we're reliable and secure.
The organizational and technical controls and tools integrated into our platform ensure its security and compliance.
Shaping the future.
A world-class innovation system that is strategy-led, internally consistent, and adaptable enough to drive serial success through an ongoing innovation journey.
Hear from trusted clients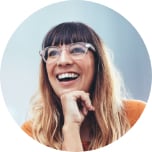 Maria Sanchez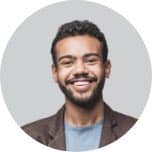 Alex Fernandez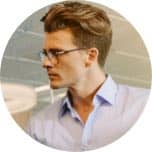 Tom Sanchez
"Moisaka developed an easy to use platform for managing our medical affairs activities. We are truly delighted with the development efforts and support too. Kudos to the team!"
"Great collaboration and teamwork. I have been searching months for a good engagement platform for internal and external stakeholders. Moisaka came up with a simple concept with smart interface for intelligent engagement and ensured it complies with all the IT requirements."
"Our gratitude to the Moisaka development team for the quick, precise and professional support to all the development requests."
Looking for collaboration?
4th Floor, 91springboard, Bannerghatta Main Rd, Dollars Colony, Phase 4, J. P. Nagar, Bengaluru
Looking for a job? Send your resume